PLAN YOUR DAY
confirmation_number

Entry

ice_skating

Attractions

attractions

Rides

toll

Game Coins

restaurant

Food & Drink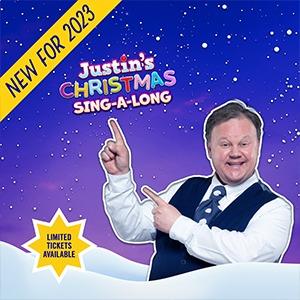 Justin's Christmas Singalong
To attend Justin's Christmas Singalong you will need an admission ticket. Use the calendar below to select what date and time you'd like to attend Winter Wonderland. Once you have an admission ticket in your basket you will be shown the Justin's Christmas Singalong options.
Entry Tickets
When would you like to attend?
PLEASE WAIT ...
Key
Off-Peak
Prices From £0.00
Standard
Prices From £5.00
Sold Out
Closed
Already Ordered Tickets?
If you would like to add more tickets to your order, please enter your details to group your orders together.
Please note that this is only available until the date of your booked tickets. After this point you would need to place a separate order.